Podcast: Play in new window | Download | Embed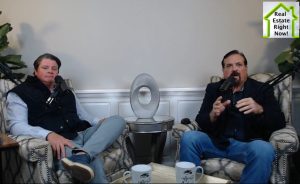 Let's get real about the real estate market. What is really happening out there? What should you know when it comes to buying and home and selling a home? Not from a Real Estate Professional perspective, but from a Mortgage Lender perspective. What are interest rates doing? Should you wait to sell or buy a home? What does the future look like? Could we see another buying frenzy?


Michael Martin or Martin Mortgage Group part of Fairway Morgage talks to us about the realities of what the numbers are showing in the real estate market right now! This a show you just do not want to miss!
Michael also has 3 events that you can learn more about some of the current insights and trends of the market from professionals all over the U.S.
Here are the dates you can also contact Michael to get further details at https://yournclender.com/.
Events:
The Market w/ Dave Stevens – Still on Track, Here's Why: Thursday, 4/20 @ 2pm via ZOOM
2023 Outlook for Housing Market & Rates w/ Barry Habib: Tuesday, 4/25 @ 1:30 via ZOOM
Renovation Loan Lunch & Learn: Wednesday, 4/26 @ 11-1 at