Podcast: Play in new window | Download | Embed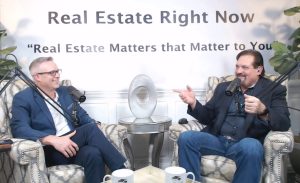 We have all seen the collapse of the Silicon Valley Bank. There has been a ripple effect for sure, but what does that mean for local banks?  And what are the effects when it comes to investing in real estate?

Senior Loan Officer
Team | United Community Bank (ucbi.com)
joins us on this episode of Real Estate Right Now to talk about the variety of implications on buying and selling real estate. Then we dive into conversations that if you are buying or selling with your mortgage lender and real estate professional.  Really an insightful show!  Reach out to Doug personally by going to
www.applywithdoug.com
Linda Craft & Team, REALTORS, for more than 38 years they have helped thousands of people all over the world make a life transition.  Why do we say "life transition"?  That is because wherever you have lived you have experienced a transition in life.
So when it comes to buying and selling real estate in your life there will be a "life transition".  Linda Craft Team, Realtors would love to help you take the stress out of this part of your transition so it can be so much smoother..  Completely locally owned and unaffiliated Linda and her expert team can help you find the best expert in real estate regardless of what company they work for.  Just one more reason why for more than 38 years they have been known as the "legends of customer service".  Give them a call!  Click on over to www.LindaCraft.com